Dryer Vent Cleaning Near Me
EXPERT
DRYER VENT CLEANING
Why It's Important to Clean Your Dryer Vents
Over time, debris builds up in dryer vents, causing a risk of fire and negatively impacting your energy bills. Partially blocked vents will lead to longer drying times and therefore higher energy bills.
Dryer vents should always be cleaned at least once per year. Between annual cleanings, if clothing requires longer drying time than normal, the lint screen or  exhaust duct may be blocked.
You can check the outside dryer vent while the dryer is running to see if the exhaust air is coming out like it's supposed to. If it is not, the vent or exhaust duct may be blocked. To remove the blockage, you may need to disconnect the exhaust duct from the dryer. Don't forget to reconnect everything properly before starting your dryer again. If you need help just contact us – we're here for you!
WHY CHOOSE US
RESIDENTIAL & COMMERCIAL
FULLY CERTIFIED & INSURED
100% SATISFACTION GUARANTEE!
BEST PRICE GUARANTEE!
NO MESS GUARANTEE!
LOWES AIR VENTS MAKES IT EASY TO MAINTAIN CLEAN DRYER VENTS!
Our expert technicians have the proper equipment to remove all dirt and debris from your home or businesses' dryer vents. If it's time for you annual cleaning, or if you fear you may have a blockage, our technicians are here to help! We'll provide an air flow reading to assess the situation, and then remove all debris from the dryer vent. Our techs will also clean the interior of the dryer chassis to minimize the amount of lint accumulation.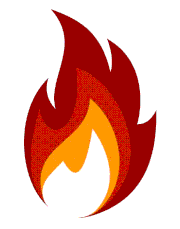 IF IT'S BEEN A WHILE, THE SOONER YOU CAN HAVE YOUR DRYER VENTS CLEANED THE BETTER!
Clogged dryer vents are a serious issue! Blocked dryer vents cause hundreds of home fires every year. Simply keeping your lint screen clean is not enough – the real hidden danger lies in the back of the dryer and through the vent to where the air exits the house. For this reason it's important to make dryer vent cleaning part of your annual home maintenance, whether you can do it yourself or rely on the pros at Lowes Air Vents.
WOW! That was my reaction after seeing how clean they got my air ducts. So glad I found them - they are very polite and will get the job done quickly. I love their no mess guarantee and how affordable their cleaning services are! 5 STARS!!
---
Lowes Air Vents provides fast service, great prices and a cleaning job that's well done - what else could you want! Yes, you should call these guys if you want a great air duct cleaning service!
---
Always great service! I rely on Lowes Air Vents to clean my air ducts and my dryer vents. They are always very nice and do a great job. Seeing how dirty my air ducts were originally was shocking. Their service gives me the peace of mind knowing I have clean air flow. I highly recommend!!
---
The guys at Lowes Air Vents are very professional. They completed the job during the time frame they gave me, explained what they did, and left the area completely clean. I will continue to use them for my air duct cleaning and I strongly recommend them!
---
OUTSTANDING AIR DUCT & DRYER VENT SERVICE
Enjoy the Best Air Duct & Dryer Vent Cleaning Service. Period.
Contact Lowes Air Vents for all of your home or business air duct needs. We offer same day service and even work Sundays, so call now for a free quote!
(214) 247-7521
DFW
& Surrounding Areas